The US Open Trophy: Up for grabs this week
I watch pretty much anything golf-related that's on TV. Like many, though, I generally only get the urge to have a flutter on the outcome when it comes to Major weeks.
I picked fairly well at the Masters in April with eventual winner Bubba Watson (45-1) and runner-up Louis Oosthuizen (90-1) both among my handful of picks. My status as a fair weather gambler is confirmed by the fact that my Masters winnings still sit, untouched, in my online betting account (I haven't had a bet since!).
That will change over the next 24 hours, however, as I take a punt on the US Open, which gets underway on Thursday (June 14) at the Olympic Club in San Francisco. When Majors come around, I tend to base my bets on hunches. With the idea of this blog in mind, I did admittedly spend an hour or so last evening perusing the various tips and previews floating around the internet.
The result, somewhat predictably, is that I now have around 20 names in my head. Everyone, it seems, has their own hunches. My over-riding feeling going into the event is that Olympic will see Tiger Woods return to Major-winning ways. Trouble is, with best odds available of 10-1 (William Hill), there's little value for someone like me who prefers to keep my stake fairly small (I am Scottish afterall!). But, when you get a hunch you have to go with it.
Dustin Johnson was a name that had been rattling around my brain for a long time leading in to the tournament. I was gutted therefore to see his weekend charge and victory at the St Jude Classic last weekend. I spotted Johnson's name up around the 60-1 level at the end of last week and made a mental note to stick a couple of euro on him at Olympic. But with the St Jude trophy in his back pocket, the best price you'll get on Johnson now is 30-1 (Paddy Power). I really can't see Johnson winning again this week and around the same price level I'm more inclined to go each way on Jim Furyk (35-1 with Paddy Power) or Jason Duffner (28-1 with Bet365 and others). A flutter on Johnson will have to wait until the Open in July.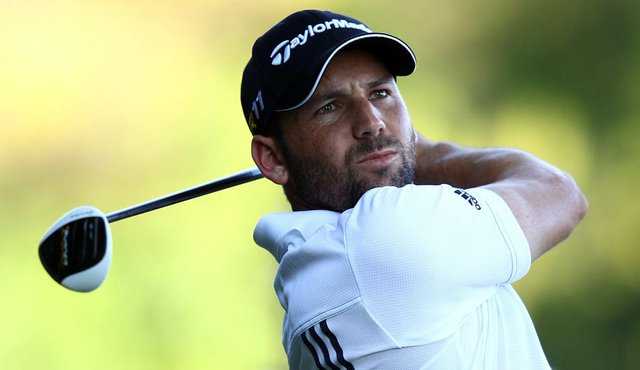 Sergio Garcia: Good value at 45-1
A little further out, Sergio Garcia (45-1 with Paddy Power and others) catches the eye. Garcia has performed well at the US Open in recent years, finishing tied for seventh in 2011 and tied for tenth in 2009. Garcia has shown sporadic glimpses of form this season, but is yet to turn it into a victory. A third place finish in Sweden last weekend should see 'El Nino' arrive at Olympic full of confidence.
Finally, I was surprised to see YE Yang at such long odds. The Korean finished in a disappointing tie for 66th last week at the St Jude, having opened with an encouraging 68 (-2). Yang can be found as high as 175-1 (Skybet) for the US Open, which seems incredible given his third place finish in the event last year. The Korean has had a largely disappointing six months with a best finish in strokeplay on the PGA Tour of 30th (the Honda Classic in March), but the majors seem to bring the best out of him. And at those odds, he has to be worth a euro.
Bets For The Week (€20 total):
Tiger Woods €10 @ 10-1
Jason Duffner €3 @ 28-1
Jim Furyk €3 @ 35-1
Sergio Garcia €2 @ 45-1
YE Yang €1 e/w @ 175-1